Welcome to Advocacy Matters Wales (AMW)
A 'values led organisation with a passionate, dedicated, skilled and knowledgeable team.' -
NDTi
Coronavirus update
Keeping people safe is our top priority during this difficult time.
Our advocates are using a range of techniques to provide safe and appropriate support for our service users so that they can continue to access the help that they need.
Our office remains closed to visitors at the moment, however please make a referral using the following methods if you or someone you know needs an advocate.
Phone us between 9am and 2pm on 02920 233733
or email info@advocacymatterswales.co.uk
We are a registered charity that provides
Independent Advocacy
for adults with a
Learning Disability
and/or
Autism Spectrum Conditions
.
This service operates
in
Cardiff
and the Vale of Glamorgan
.
Your advocate is on your side.
They can
help you to address your issue and achieve your goals.
They can provide support on a wide range of issues,
Issues with care or support services
,
m
oving house or problems with accommodation,
c
oncerns regarding money or welfare benefits,
a
ccess to employment or education,
support for parents involved in child protection procedures,
h
elp for people who have been affected by crime.
We can help you find the right information,
understand your choices and make your own decisions.
"There is no way I wo
uld have got through what has been an extremely difficult time without advocacy support"
AMW service user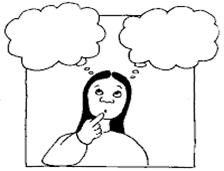 Not sure what a learning disability is? Find out more here
Charity number: 1055211